Free WordPress SEO Plugins Every Website Should Have
According to Google, websites get more traffic from organic search than from all other referral sources combined. This includes paid search and social media marketing. This means that any serious website owner must pay close attention to SEO (Search Engine Optimization).
What if you had access to a slew of free tools that can help you boost your website's organic ranking?
With these free SEO plugins for WordPress, you actually do!
Your website's SEO ranking is determined by the relevant content, social proof, page speed, and a myriad of other factors that few website owners can keep up with. Everything you do to make your website more visible to search engines forms part of your SEO efforts.
If you are offering business services or products or are a technology company, you want to invest in SEO even more because you benefit even more from organic search compared to other traffic sources.
This list would not be complete without a mention of Yoast SEO. This nifty plugin has both a paid and a free version. While the paid version is amazing, you can still get so much value from the free version.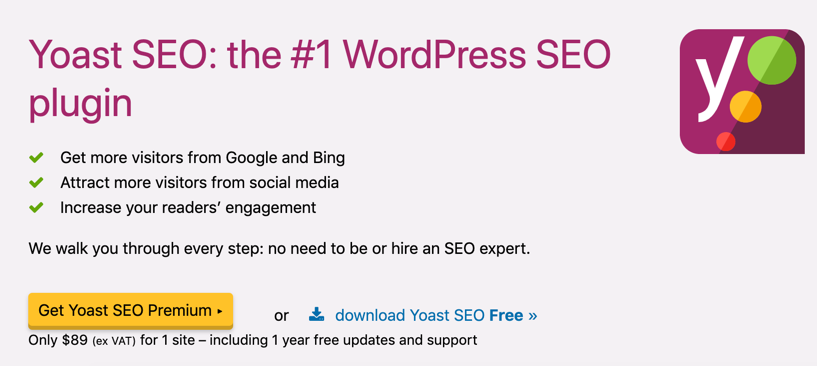 Yoast SEO is simple enough for a beginner to set up and sophisticated enough to meet the needs of an advanced SEO user. The tool will highlight any mistakes with a red traffic light symbol, making it easy to identify errors and suggesting quick fixes.
The simple design makes it easy to use for both beginner and advanced users. Yoast SEO also offers a simple readability analysis for each page.
SEO is a complicated skill that takes years to master. With this tool, you have a guide for every step of the way.
You can tell what Google will discern as your keyword and previews your title and meta descriptions too. Yoast SEO gives you actionable suggestions on the best URL, title, and meta tag to use for better SEO-optimized content.
To start using Yoast SEO, run its inbuilt configuration wizard, which will guide you through the process of configuration of the plugin. The configuration wizard is in the dashboard, and you will need to run it every once in a while just in case a tune up is needed.
Use the Yoast Metabox to guide you in content creation and optimizing content even as you write your pages or blog contents.
The readability analysis tab helps you  create copy that actually enables your website to get better SEO ranking. Use the Flesh readability score to find out how easy your articles are for people to read and scan.
Yoast SEO helps to keep track of those pesky passive voice sentences that you are trying to get rid of. It also helps with the use of headings, subheadings as sentence length.
With the Snippet Preview from Yoast, you can tell exactly how your website appears on Google.
If backlinks are a huge part of your SEO strategy, you can't afford not to have this in your toolbox.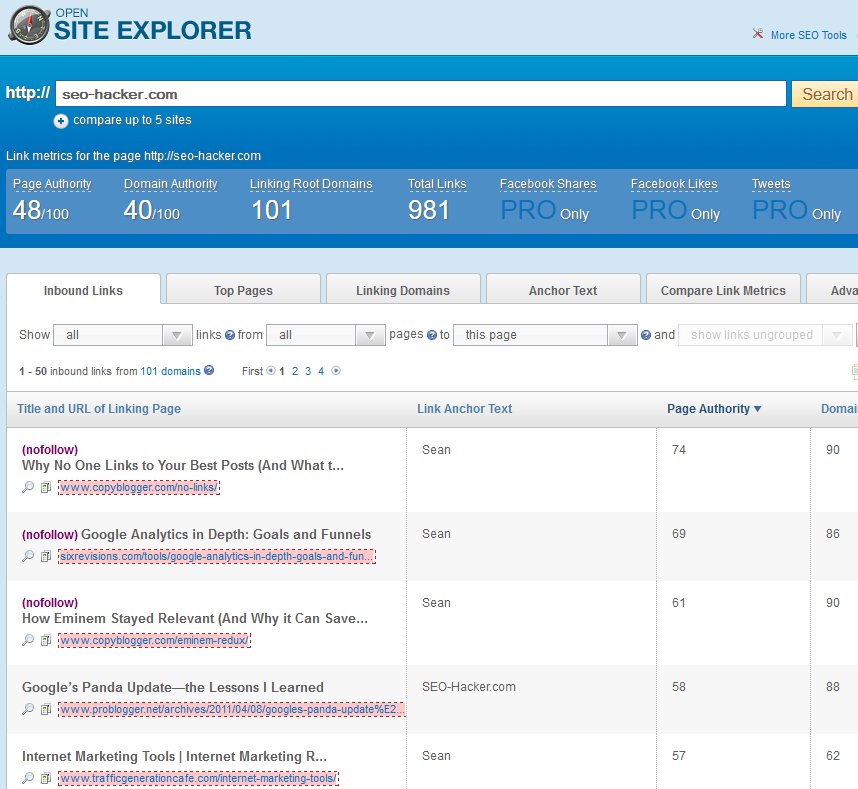 Open Site Explorer is a free tool from Moz that allows you to learn from your competitors by easily looking up the data from any domain name you choose. It is an advanced plugin for checking backlinks which makes it easy to either analyze one website, or two websites and compare them.
It is a lot like Analyze Backlinks and Backlink Watch.
Use it to research the highest-ranking pages, find out who is linking to them and look at the anchor text being used. This is a free tool for competitor research. Open Site Explorer uses a freemium model; with a limited number of fee searches per day.
The paid version unlocks a lot more features but you can decide to do with the free option.
Did you know that Google Image is the second most popular search engine behind Google.com? If you are not optimizing images, this is a must-have freemium tool for your website.
Suitable for all users from beginner to advanced level, the tool automates image SEO to grow your website's traffic for the keywords that you decide to rank for.
If you are an e-commerce store owner, this tool will give you an even better ROI. SEO Image Optimizer helps you to manage your image search optimization without doing too much work.
You may not have enough bandwidth to create text and code keyword-rich alt text for your website images and SEO Image Optimizer will do it for you in no time.
With this plugin, you can automatically generate SEO friendly alt tags and title tags. The multilingual app is easily translated to other languages other than English. It also compresses images automatically without losing image quality – isn't this amazing!
After resizing images, it uploads them automatically.
Next to Yoast SEO, this is probably the most popular plugin on WordPress.
It is a one-stop solution, as the name suggests.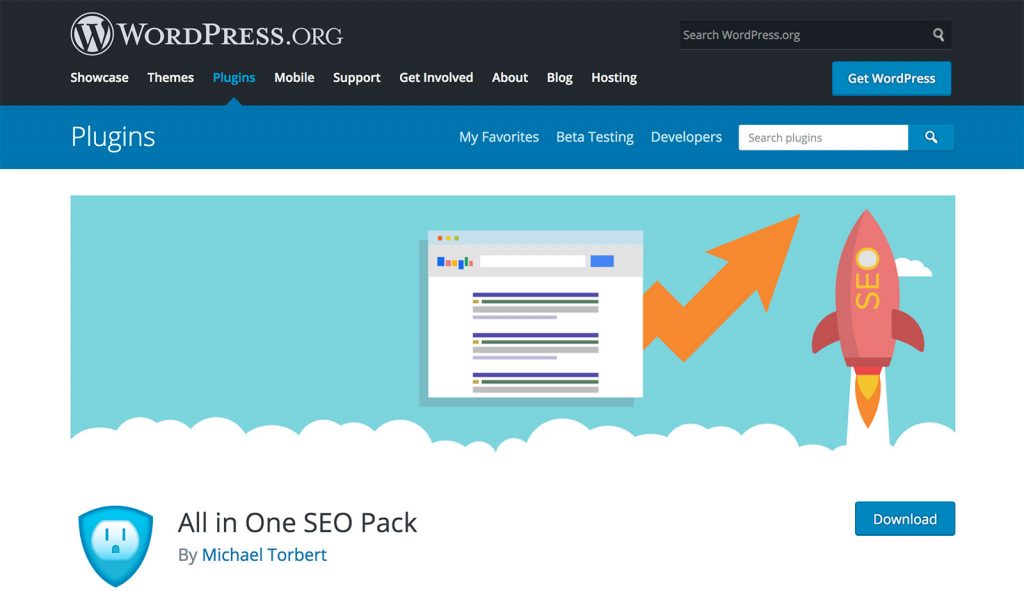 All in One SEO Pack provides XML Sitemap support, Accelerated Mobile Support, Google Analytics, Canonical URLs, Nonce Security, title optimization, built in API, and compatibility with other plugins. It has many of the same features as Yoast SEO.
With this plugin, you can either import or export plugins to another tool and back.
All in one SEO was created all the way back in 2007 but remain a top-installed plugin.
The plugin is ideal for advanced SEO, although beginners can still use it because it starts working automatically once downloaded. Advanced users will be happy to see that this plugin allows them to tinker with everything; a dream come true for SEO pros!
The plugin has already been translated so that it works in 57 languages.
All in One SEO is open source, which is why it is completely free. It is unique in that it is the only free SEO plugin with SEO integration for e-commerce sites.
One of the factors that determine your ranking on Google is social proof. This means that if an article is repeatedly shared on Facebook or re-tweeted on Twitter, Google takes that as a signal that the article should rank higher organically because it is valuable and helpful to many people.
Social Snap is the plugin for people looking to drive traffic through social media.
This plugin encourages visitors to share your content on social media, which will in turn increase its ranking. With Social Snap, you can easily put as many as 30 social media icons on your website and tinker with their shape, size, position, and colour to your satisfaction.
Even better, the plugin can animate the icons and display a tally of the social shares and likes for each social media platform.
Social Snap helps with analytics too and can share posts on LinkedIn, Twitter and Facebook. It can do this with both current and old posts.
Social media analytics helps you  decide what kind of content to share on each platform, and even which platforms are worth more of your time and effort.
Analytics are useful in finding out what your most successful blog topics are so that you can serve your audience's interests better. Social Snap gives you social media buttons that you can customize the way you want.
With this plugin, you can promote old posts automatically, share content on social media, access social analytics information and count social shares.
And it has both paid and free plans!
Going to every post individually to add internal links is a tedious process. This is where SEO Post Content Links comes in handy.
SEO Post Content Links is a free WordPress SEO plugin for creating internal links. Automating internal links saves you lots of time.
The speed of your website is one of the factors that determine its ranking on Google. To put it more simply, Google prefers faster pages because users prefer faster pages and Google cares most about the user experience than anything else.
W3 Total Cache is a tool for improving speed. There may be plenty of tools to serve this need, but this one is definitely the leader of the pack.
This nifty plugin is a completely free WordPress SEO plugin.
Once you have loaded your website with all the plugins you want, it can get really slow under the weight of all that data.
The pages of your website have to be generated every time someone visits. The W3 Total Cache quickens the process of serving a page to a user, which makes the website much faster.
This tool serves up a cached version instead of going through a four-step process of generating the page. W3 Total Cache helps improve your search rankings, as well as the general performance of the website and even the conversion rates.
Google Analytics Dashboard for WordPress
No other plugin gives you as much analytical data free of charge as GADWP.
If you have been looking for a way to bring together Google Analytics and WordPress, you just found it. With this plugin, you can monitor site traffic on WordPress using google analytics.
Your WordPress dashboard will be enriched with all the data that you can get from Google Analytics.
Use Google Analytics Dashboard for WordPress to keep tabs on things like organic searches, downloads, bounce rates, social referrals, mobile brands, devices, operating systems, and search engine analytics among others.
Internal and external links are an essential part of SEO. Build links to your best blog posts in order to maximize the reach of your best quality content.
But when you end up with broken links on your website, those links can undermine your SEO efforts to improve your website ranking.
Broken links ruin the website visitor experience by taking people nowhere. Not only are they annoying for website visitors, but they also affect your website SEO negatively. Broken Link Checker makes a quick job of scanning your entire website and showing you all the broken links that remain.
Every broken link and its corresponding error code is shown on a list. After generating the list, Broken Link Checker gives you options. You can redirect the broken links, delete them, or update them.
With this plugin, updating the redirected links becomes a one-click process. Broken links interfere with the user experience which makes the page ranking go down gradually.
Besides just generating the list of broken links, this tool sends you an email notification on the same. It makes it possible to delete and redirect the broken links in bulk or as they come.
Broken Link Checker keeps search engines like Google from following broken links and makes it easy to unlink from broken links.
Smush Image Compression and Optimization
Smush compresses all images instantly, a great free WordPress SEO plugins. The plugin is free but can be upgraded to a paid version that is more customizable.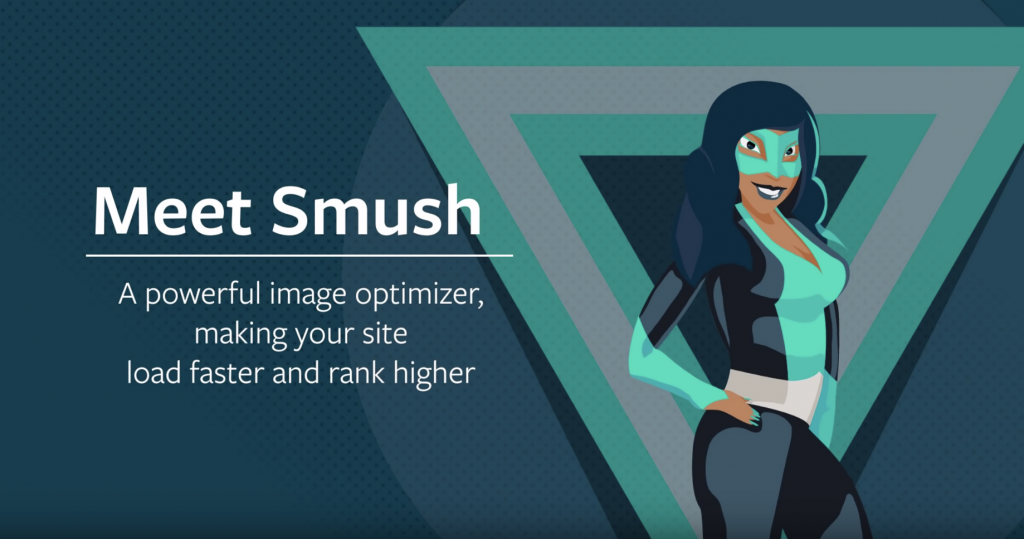 Image compression saves space, making the website easier to use for customers and increasing performance through faster loading. Faster loading pages means better SEO performance and a better mobile experience.
With the free version, you can smush a maximum of 50 images at a go. The paid version offers unlimited smushes.
Use Smush to compress photos without losing image quality. The tool works just as well on one site as on multiple sites.
Image quality is preserved even as images are compressed. Use it to automatically detect any wrongly-sized images that might be slowing down your website.
The top works just as well with JPEG, PNG, and GIF.
Smush makes your website load faster by only serving the images in view of the user.
People are overall impatient. Nobody likes to wait for too long to find answers to their questions; neither does Google. XML Sitemaps boost SEO by making it easy for Google to crawl your website.
A sitemap is a map with all the URLs in your website. If search engines cannot understand your websites structure, it won't be easy to rank your websites content on Google & the other search engines like Bing.
This plugin helps Google sort through your website structure without slowing it down in any way.
Google XML Sitemap automatically generates a sitemap, translates to multiple languages, provides URL support, prioritizes the best content, and monitors the contents performance on search engines.
Organic search is not only the leading source of traffic for websites, it is also the leading source of revenue for as far as traffic sources is concerned. This applies to most industries but especially in business services, hospitality, retail, and tech services.
Use these free WordPress SEO plugins and see your website ranking improve gradually!
↓↓ Expert SEO advice that gets you more clients and more revenue ↓↓
Please follow and like us: