Social Media Trends 2021 | What You Need To Know To Grow Your Business
Social Media Trends 2021 | What You Need To Know To Grow Your Business
Want to know the key social media 2021 trends that should affect the way you manage your social media presence for your business?
Well..
This short blog post will do exactly that.
#1: Everyone is Embracing the Shift to Online Shopping on Social Media Like Instagram
With COVID-19, businesses realized the need to pivot to ensure sales keep coming in and numbers exceed previous years. Brick and Mortar stores are realizing that people are not showing up in person and are buying mostly online so everyone is utilizing social media to sell their products there.
While eCommerce has been a popular monetization method for many brands over the last few years, it typically isn't utilized by brick-and-mortar stores.
In 2021, most local gyms and yoga studio will offer classes online in a range of formats—from free Instagram Lives, Zoom calls, and more. Most services will offer online meetings, and your most retail stores will offer local delivery or curb-side pickup- this will become the new normal.
Social commerce is well on its way to becoming a mainstream retail channel on par with other mediums like websites and offline stores.
This trend will strengthen further with more and more social networks introducing pro-selling features like shoppable posts.
From shoppable posts to Instagram Storefronts, social networks are continuously evolving to become retail platforms. Brands and marketers will leverage these and incorporate social commerce in their sales strategies.
#2: Facebook and Instagram Will Continue to Dominate Social Media Networks
Facebook and Instagram is here to stay. There are over 2.5 BILLION Daily Active Users on Facebook from all over the world.
Facebook and Instagram will continue to be popular with their users in 2021. Hootsuite surveyed businesses about where they intended to increase their social budgets in 2021.
60% stated that they intend to increase their Instagram budget in 2021, and 46% plan to increase their Facebook budget. YouTube (45%) and LinkedIn are also popular.
Only 14% of the surveyed firms intend to raise their TikTok marketing.
The same survey asked respondents which platforms they saw as being most effective for their goals. Again the more traditional social networks stayed popular: Facebook 78%, Instagram 70%, LinkedIn 42%, and Twitter 33% led the pack
#3: Video Remains KING
Video content is one of the most engaging forms of content and will soon take over social media, a clear winner over all other content types including static images. Whether it is short-form videos like those popular on TikTok or Stories or long-form content on YouTube, videos are the future of social media content.
According to a Cisco study, by 2022, 82% of all online content will be video content. This clearly shows how important it is to start utilizing video content to stay relevant in the social media domain.
If you're not currently creating videos, it is time that you include them in your content strategy. In the near future, videos will dominate social media and anyone who doesn't realize that will have a tough time.
#4: More Privacy And Regulatory Controls
While there are numerous benefits of social media, certain negatives have come to light in recent years. Data privacy and security are two such issues that have made the headlines for social networks like Facebook.
There is now a huge fight between Facebook and Apple.
The Apple-Facebook fight centers on Apple's going live with an App Tracking Transparency feature of Apple's iOS14 operating system.
This feature curbs the ability of publishers like Facebook to gather data about users in order to send them targeted advertising.
A user can permit data gathering, but they will have to opt in, or affirmatively consent. Otherwise, App Tracking Transparency will block targeted data gathering.
This flips the typical U.S. background rule of opt out.
Under opt out, data gathering happens unless the user affirmatively declines. Facebook ostensibly provides an opt-out mechanism. But, many users might not know the extent to which Facebook tracks their online activities and physical movements, even when logged out.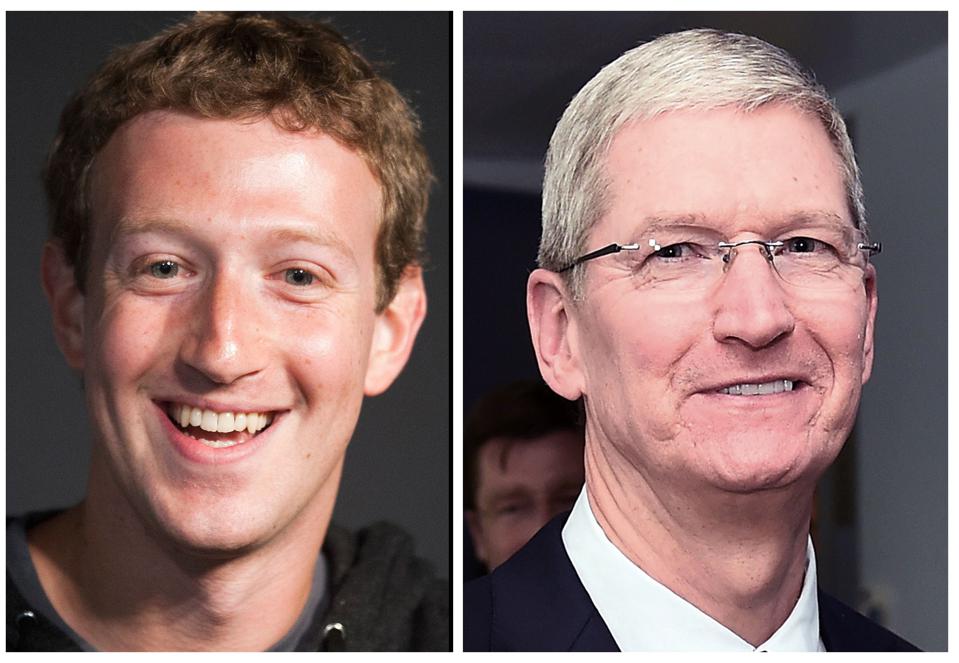 In light of this, social networks and regulatory bodies will tighten their norms and put more policies in place. Social media is considered unsafe by many people, and it would be in everyone's best interest to change that. So, be ready for more regulations and restrictions on all platforms.
#5: More Persoanilization
Personalization is a global trend that has been there for several years now. However, it is still a recent one when it comes to its adoption for social media.
There are three main ingredients to consider:
Engagement – Engaging customers with hyper-personalized campaigns which customize their experience with your brand or organization. According to recent findings by the Epsilon Group, 80% of consumers are more likely to make a purchase when the brand offers a personalized experience. In this qualitative study, one of the respondents reported hyper-personalized campaigns drove 3-4x more engagement with the brand. A B2B respondent reported that full-funnel personalization has doubled its webinar and event registrations. ​The key here lies in collecting and analyzing consumer data at every turn, and investing the time and effort to understand the key trends.
Relevance – This is the ingredient that B2B and B2C marketers need to borrow from Netflix and Amazon – it requires truly getting the right message to the right person at the right time, all the time. Many have spoken about this in the past, but we finally have the tools and knowledge available to do it properly, by using richer behavioural data and intent data to create messaging that hits each individual's personal needs and pain points.
Trust – If the first two ingredients are added correctly, the third will naturally follow – trust. With so much competition in the online space, customers are going to choose the one that they trust the most – which is why reviews are now so important in every aspect of our process. Aside from customer reviews, good educational content is a prerequisite – companies need to invest in an education team that puts out how-to's, instructional and thought-leadership content, especially in video form. This type of content needs to be delivered to the customer based on their specific needs, intent, and funnel stage.
–Final Note
When the COVID-19 pandemic upended our notions of normality, it forced us to reexamine the path forward. We found new ways to interact as social distancing quickly became a necessity.
While we sense that social media marketing is different this year, nothing can illustrate just how drastically it changed like data can.  Social media is here to stay and will evolve to fulfill the needs of its users who are looking for more social responsibility and engagement.
↓↓ Expert social media marketing that gets you more clients and more revenue ↓↓
Please follow and like us: