How Much Does Social Media Marketing Cost in Canada in 2023?
How Much Does Social Media Marketing Cost in Canada in 2023?
The answer:
For local businesses, you're looking at at least $1,000 per month to be spent directly on ad spend if you're running the ad campaigns in-house. It will cost you an additional $1000-1,500 on management fees given to your social media marketing agency.
If you feel a little lost, we can help you choose which social media to use, based on what will benefit your business most.
The top social networks include:
Facebook
TikTok
SnapChat
Pinterest
Linkedin
Instagram
Social Media Pricing
The Average Social Media Budget
Facebook & Instagram (managed through Facebook Business Manager)
Facebook management pricing can run a bit higher for agencies. To set up a new Facebook account and provide limited ongoing training to business partners, digital marketing agencies charge an average of $1,500-$3,000 per month, with some going as high as $10,000.
At Stellar Marketing, we charge $2,000 to start managing one full-funnel, including custom graphics, and more
On average, however, most small to medium size businesses spend $4000 to $7000 per month on social media management, which generally includes a monthly ad spend, as well as a custom marketing and advertising strategy for one or more networks.
When you create paid ads on Facebook, you can optimize your ads to achieve a number of goals including:
Page likes
Clicks to website
Website conversions
App installs
And more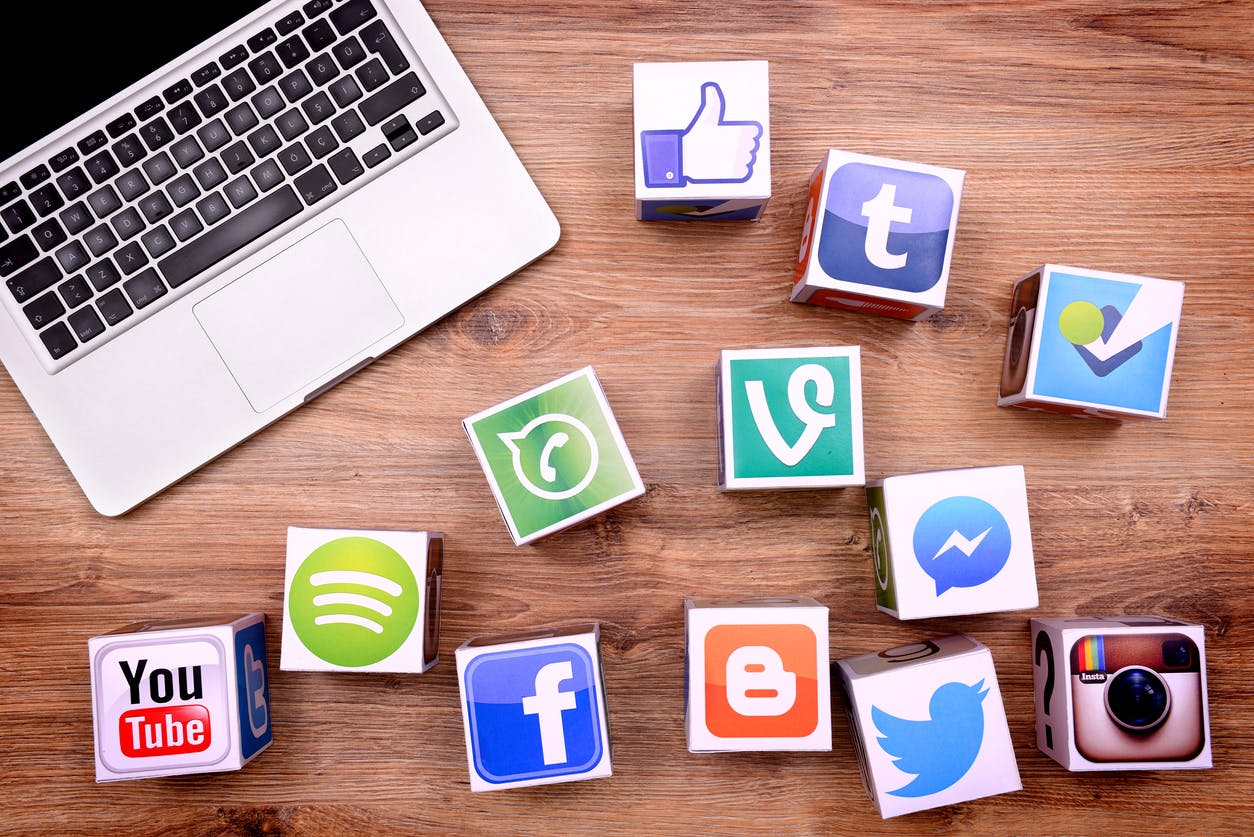 Linkedin
LinkedIn is a little bit more expensive as it is B2B (Business to Business). You're looking at 3,000 to $6,000 per month for ad spend and also management fees.
With LinkedIn, you can create sidebar ads that display next to users' feeds and pages they visit. These brief ads include a thumbnail image, and they are designed to encourage people to click to visit your website. You can create up to 15 different LinkedIn ads, each including a 25-character headline and 75-character description.
LinkedIn advertising also allows you to target your ads based on a user's company size, industry, name, job title, category, and seniority.
Like Facebook, LinkedIn offers both cost per click (CPC) and cost per 1000.
How Much Does Marketing With Other Social Media Platforms Cost?
When it comes to social media marketing, Facebook & Instagram are definitely the top two options for businesses. If you're just getting started, or if you're working within a tighter budget, we'd definitely recommend that you start there.
Every business is different, but from what we've seen with our clients Facebook tend to provide the greatest ROI, and customers in general will expect that a business has an active profile on both platforms.
However, if you'd like to also do social media marketing on channels like Instagram, Pinterest, LinkedIn, and SnapChat, those additional channels can easily cost you $1,000 or more for each one that you add on.
Keep in mind that social media marketing can generate large returns. However, this is only when it is done in the right way with a focused strategy and the right social media marketing agency, like StellarMarketing.io
A dedicated and savvy expert team can help you create the right strategy for the right budget. They can help you get the growth and results you want for your business.
↓↓ Expert social media marketing that gets you more clients and more revenue ↓↓
Please follow and like us: